CannaHedge provides the world's largest and most complete directory of cannabis investment companies. This includes a broad range of cannabis investors including venture capital, private equity, hedge funds, and real estate investors.
Our directory is designed to connect potential individual and institutional investors with the legal cannabis industry's leading investment managers.
We connect individuals and institutions with:
Cannabis private equity funds
Cannabis hedge funds
Cannabis real estate funds
Other cannabis investment managers
Though most cannabis investment funds are still relatively small, the legal cannabis industry is growing rapidly and approaching $7 billion.
Do you own or operate a investment fund investing in legal cannabis in the US, Canada, or globally? Be sure to claim or add your free listing.
For increased exposure, sign up for our premium listings.

Cannabis Venture Capital Funds
Cannabis venture capital funds typically invest $50,000-$5 million in a variety of cannabis investments including cultivation, retail sales establishments, licensing, technology, and a variety of ancillary products. Investments are generally equity only.

Cannabis Private Equity Funds
Cannabis private equity funds typically invest in established businesses in the cannabis industry. Private equity investments in cannabis are typically larger than those made by venture capital funds and often private equity companies take a controlling or even 100% interest in the cannabis companies in which they invest. Private equity investments can be anywhere from several million to over a billion dollars, but are typically smaller in the cannabis space. Investments can be debt, equity, or hybrid.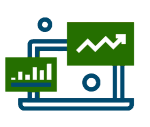 Cannabis Hedge Funds
Cannabis hedge funds invest in companies publicly traded cannabis companies by purchasing stock, usually via an exchange. Currently, the vast majority of publicly traded plant-touching companies are located in Canada. However, cannabis hedge funds may also invest in cannabis companies providing ancillary products or services in the US or elsewhere.

Cannabis Real Estate Funds
Cannabis real estate funds invest in real property including industrial, agricultural, and retail property for lease or sale by  owners of state-regulated legal cannabis businesses. Because cannabis regulations in the US are very fractured and provincial, savvy real estate investors that are knowledgeable on local cannabis regulations can earn impressive returns investing in real estate.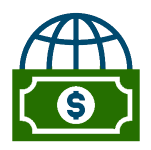 Other Cannabis Investment Funds
There are a variety of funds investing in the legal marijuana business besides venture capital, private equity, real estate, and hedge funds. These include other investment vehicles like cannabis ETF's and mutual funds, family offices, cannabis incubators, and angel investors.